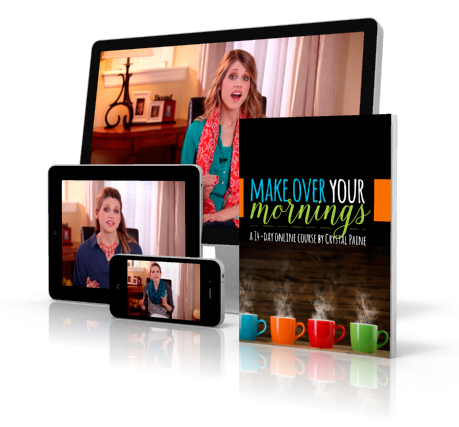 A good morning will set you up for a great day! Join Crystal in this 14-day course and get the help you need to create a morning routine that actually works for you and your family — 
even if you aren't a morning person! 
Crystal's stress-free, grace-filled approach will leave you feeling energized to make positive changes with proven strategies that will make a difference for the long-term!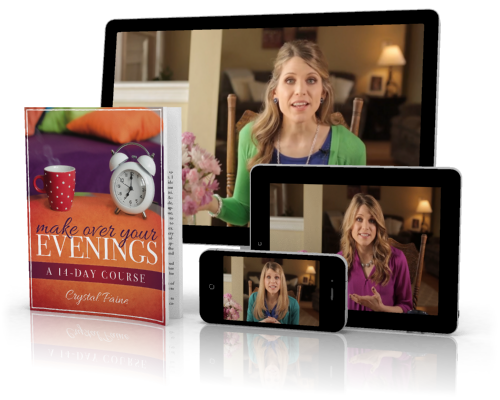 The sequel course to Make Over Your Mornings! Crystal is back in another energizing and inspiring full-length course where she shares her unique perspective, tips, and strategies to help you streamline your evenings and build a routine that works for you. In this 14-day course, Crystal will teach you how to maximize your evenings in order to experience more success in your life, more order in your home, and more joy in your soul.