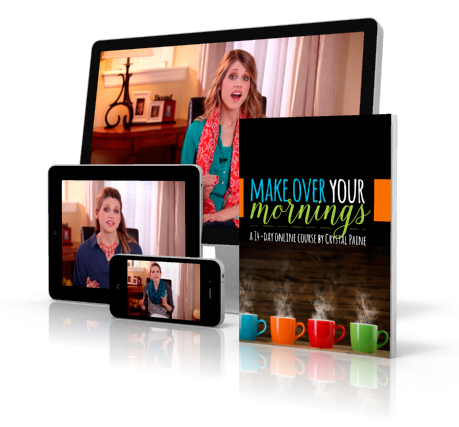 A good morning will set you up for a great day! Join Crystal in this 14-day course and get the help you need to create a morning routine that actually works for you and your family — even if you aren't a morning person! Crystal's stress-free, grace-filled approach will leave you feeling energized to make positive changes with proven strategies that will make a difference for the long-term!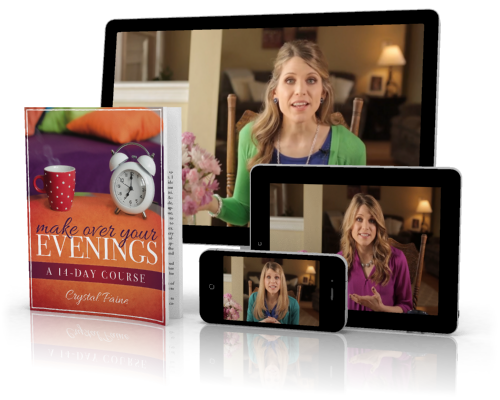 The sequel course to Make Over Your Mornings! Crystal is back in another energizing and inspiring full-length course where she shares her unique perspective, tips, and strategies to help you streamline your evenings and build a routine that works for you. In this 14-day course, Crystal will teach you how to maximize your evenings in order to experience more success in your life, more order in your home, and more joy in your soul.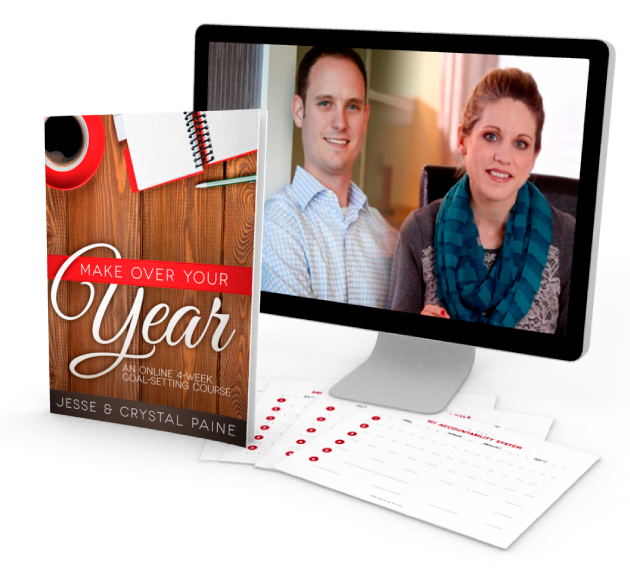 Make Over Your Year is a simple, effective 4-week, hands-on course to help you take your big dreams and ideas and turn them into realistic goals and a doable action plan. Join Crystal and Jesse Paine as they invite you into their home as they come alongside you to teach you how turn your goals into reality!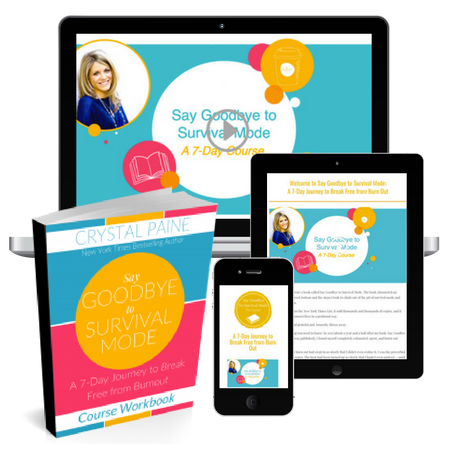 Enjoy Crystal's popular New York Times bestseller in a new way with this engaging, comprehensive course! Gain first-hand tips, strategies, and encouragement as you walk through this in-depth course alongside Crystal. You'll appreciate the actionable, tangible steps Crystal will provide you to get out of survival mode so you can start enjoying life and living with more passion!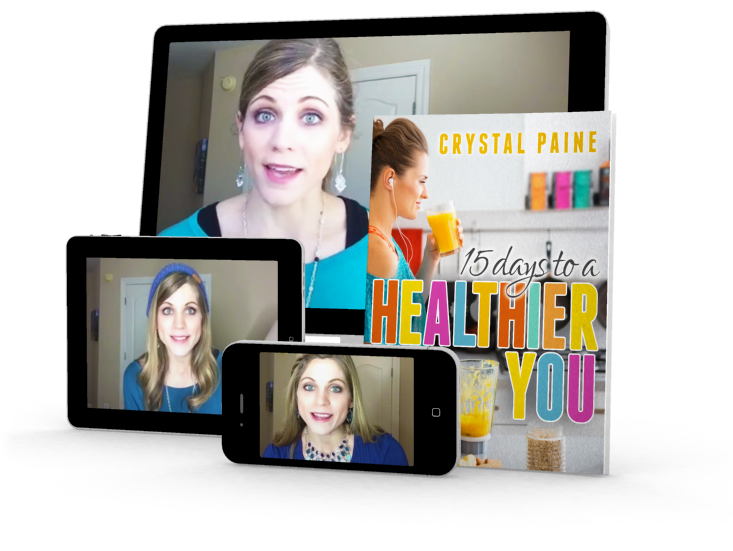 Transform your health with this holistic 15-day course designed to help you pinpoint the areas of your life that need extra TLC, including actionable how-to's and projects to make your goals much more realistic and attainable!